EES Seminar Series - Dr. Kim Cobb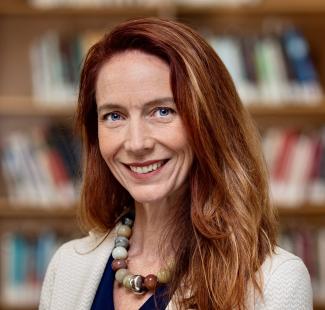 The Department of Earth & Environmental Science
University of Pennsylvania
Invites you to attend a EES Seminar Series
Friday, March 31st - 3:00 PM
"Science and Solutions for a Warming World"
Global warming represents an existential threat to the health and well-being of communities around the world, but especially to indigenous populations and low income communities of color. Indeed, the Sixth Assessment Report of the IPCC Working Group 2 reports that mortality rates from 2010-2020 were 15 times higher in vulnerable regions than in less vulnerable regions. In this talk, Dr. Cobb shares strategies for mobilizing research in support of equitable climate resilience that harness the knowledge and findings of the IPCC while working to close the knowledge gaps required to design and deploy equitable, durable, scaleable, and replicable climate solutions. She shares two examples from her own research, focused on coastal flooding and urban heat islands, in illustrating the power of community-engaged, transdisciplinary scholarship.
Dr. Kim Cobb
Director, Institute at Brown for Environment and Society
Professor of Environment and Society & Environmental and Planetary Sciences
Brown University
Kim Cobb is the Director of the Institute at Brown for Environment and Society at Brown University, and Professor in Environment and Society as well as Earth, Environmental, and Planetary Sciences. As a climate scientist, she uses observations of past and present climate to advance our understanding of future climate change impacts, with a focus on climate extremes and coastal flooding. She received her B.A. from Yale University in 1996, and her Ph.D. in Oceanography from the Scripps Institute of Oceanography in 2002. Prior to joining Brown in 2022, she served as Director of the Global Change Program at Georgia Tech, Professor in the School of Earth and Atmospheric Sciences, and ADVANCE Professor for Diversity, Equity, and Inclusion. In her research, Kim has sailed on oceanographic cruises to the remote central Pacific and led caving expeditions in the Borneo rainforests. She received a NSF CAREER Award, a Presidential Early Career Award for Scientists and Engineers, and the Hans Oeschger Medal from the European Geosciences Union in 2019. She was elected as a AAAS Fellow in 2021, and was a Lead Author for the IPCC Sixth Assessment Report, released in 2021. In 2023, she was appointed to the President's Intelligence Advisory Board by President Biden. As a mother to four, Kim is a strong advocate for women in science, and champions diversity and inclusion in all that she does. She is also devoted to the communication of climate change to the public through media appearances, public speaking, and social media channels, and enjoys frequent exchanges with policymakers about climate impacts and solutions.