Undergraduates in the Department of Earth & Environmental Science have ample opportunities to pursue Research Projects. Research with the curriculum can include Independent Studies classes or a Senior Thesis, and research outside of the curriculum can include work-study or research assistantships during the academic year or during the summer.
The Environmental Studies major (ENVS) requires a Senior Thesis as part of the major requirements. It is optional but highly encouraged for the Earth & Environmental Science major (EESC), particularly for students likely to go on to grad school, law school, med school, etc. Senior Theses require independent research over a 2 semester period, completed while taking ENVS/EESC 4997 for 1CU per semester. This is typically done during the fall and spring semesters of the senior year, but scheduling adjustments can sometimes be made to account for study abroad and other circumstances.

Course credit can sometimes be given for independent research through an Independent Study. An independent study can often be done in conjunction with a field season with one or a group of our professors and researchers. Independent Study topics vary with the interests of the students and can be individualized to focus on the student's specific interest. If you are interested in pursuing an Independent Study talk with the Associate Director or the Undergraduate Chair. They can recommend a faculty member with the same interests or field of expertise and answer your questions about the logistics of such a project. Once a topic and advisor is identified, a one-page proposal of the scope and focus of the Independent Study should be submitted to the Associate Director or the Undergraduate Chair in order to be registered for the course.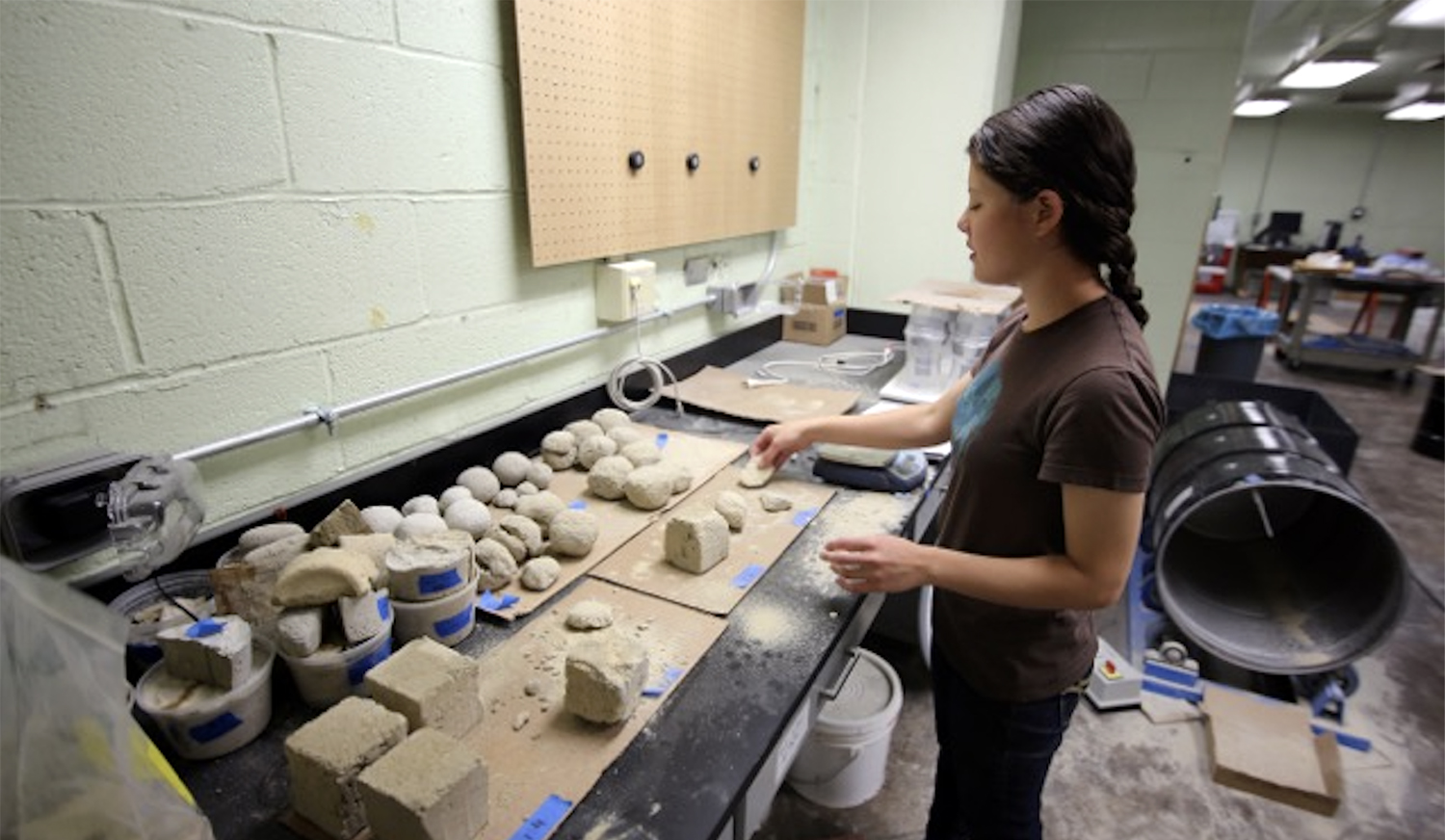 The best resource for research topics in the department is the Faculty. Many of our faculty members are involved in ongoing research in many locations worldwide and are in need of a work force for their summer excursions. Other faculty members are involved in the professional world outside of academia and have connections to various firms and corporations. Faculty members are willing to help undergraduates gain research experience. Feel free to email or stop by to talk to a professor about their research and any opening they may have on their field team or about his/her affiliations with the professional world.

Other resources for research topics include Study Abroad and Internships where students immerse themselves in a particular field or culture and bring the knowledge and skills they have learned at Penn to a new setting. Many of these opportunities develop into careers for the students after they leave Penn.
Hayden Scholars
The Hayden Scholars program aims to build a community of undergraduate researchers in the geosciences at Penn through extra-curricular, independent research experiences affiliated with the Department of Earth and Environmental Science. The program will train students for success as future geoscientists through mentoring and in doing so, encourage students to go on to pursue advanced degrees in Earth science; develop collegial relationships and interactions amongst students and faculty as well as other professionals; and cultivate scientific, data analysis, presentation, networking and other workforce skills, while strengthening the Earth and Environmental Sciences undergraduate programs.
More details about the program are available at: www.curf.upenn.edu/content/hayden-scholars.
The Greg and Susan Walker Endowment for Student Research in Earth & Environmental Science
Call for Proposals
The Greg and Susan Walker Endowment was established in 2006 to provide resources to enable students in programs of Earth and Environmental Science at the University of Pennsylvania to pursue independent research projects as part of their undergraduate and graduate curricula.
Proposals will be considered as they are submitted, ordinarily at the beginning of each academic term. Proposals will be reviewed, and funding decisions reached, by a committee of faculty and staff convened by the Department of Earth & Environmental Science.
Below are some of our past Environmental Studies Senior Theses (Student's Concentration is in Parentheses after their name.)

Abelanet, Alexy (Sustainability and Environmental Management)
"Schuylkill River Heat Sink Study for Chilled Water Plant MOD7 at the University of Pennsylvania"

Colijn, Cornelia (Global Environmental Systems)
"The Effect of Urbanization on Channel Morphology and Sediment Transport patterns: Wissahickon Valley Watershed, Pennsylvania"

Cooper, Will
"Modeling the Potential for Urban Agricultre in Philadelphia via Multispectral Analysis in GIS"

Davis, Raleigh (Global Environmental Systems)
"The Contamination of Lake Atitlan: Implications and Possible Solutions"

Delphin, Naomi (Environmental Policy and Application)
"Protection of Public Water Resources in Beverly, MA"

Fackler, Sarah (Geology)
"Holocene Sea-Level Reconstruction from the Thames Estuary, United Kingdom"

Goodman, Jason (Individualized - Ethnobotany)
"The Impact of Urban Greening on Tax Assessments in New Kensington, Philadelphia"

Harrington, Elise (Global Environmental Systems)
"Penn Park: Ecological Design in Response to Landscape Change and Policy Goals"

Jansen, Nanneke (Environmental History and Regional Studies)
"The Astriclypedae: Phylogenetics of Indo-Pacific, Super-Flat, Holey Sand Dollars"

Koutsarova, Kristina
"Effects of Available Nutrients on the Bioremediation of Louisiana Crude Oil from the BP Horison Oil Spill"

Perry, Meredith (Paleobiology)
"Atypical Growth Patterns in Proterozoic Carbonate Stromatolites: Analogs for Microbial Life on Mars"

Piliouras, Anastasia (Environmental Studies)
"The Effect of Potential Vorticity on Delta Channel Morphodynamics: Examining Elongated versus Bifurcating Behavior"

Rao, Swaroop (Sustainability and Environmental Management)
"Sustainability Values Integrated Across Disciplines in Early Ed. Curriculum"

Renny, Jessica
"Federal Policies for Promoting Large-Scale Offshore Wind Energy in the United States"

Van Eaton, Will (Environmental Policy and Application)
"Electric Vehicles as an Integrated System of Networked Energy Storage"

Washington, Kirstin
"The Geochemistry of Limestone Cave Waters: Implications for the Development of New Methods for Studying Paleoclimate"

Wordell, Elizabeth (Global Environmental Systems)
"Effects of Heavy Metals on Soil Microbial Activity in Palmerton, Pennsylvania"