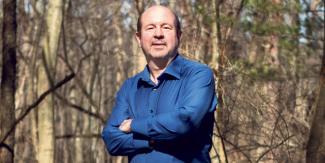 Michael Mann, Presidential Distinguished Professor in the Department of Earth and Environmental Science and Director of Penn's Center for Science, Sustainability, and the Media, will be awarded the John Scott Award by the Franklin Institute and the City of Philadelphia.
The John Scott Award is the oldest science award in the United States, given to "the most deserving" individuals who have contributed to the "comfort, welfare and happiness" of humankind.
Congratulations to Michael Mann!