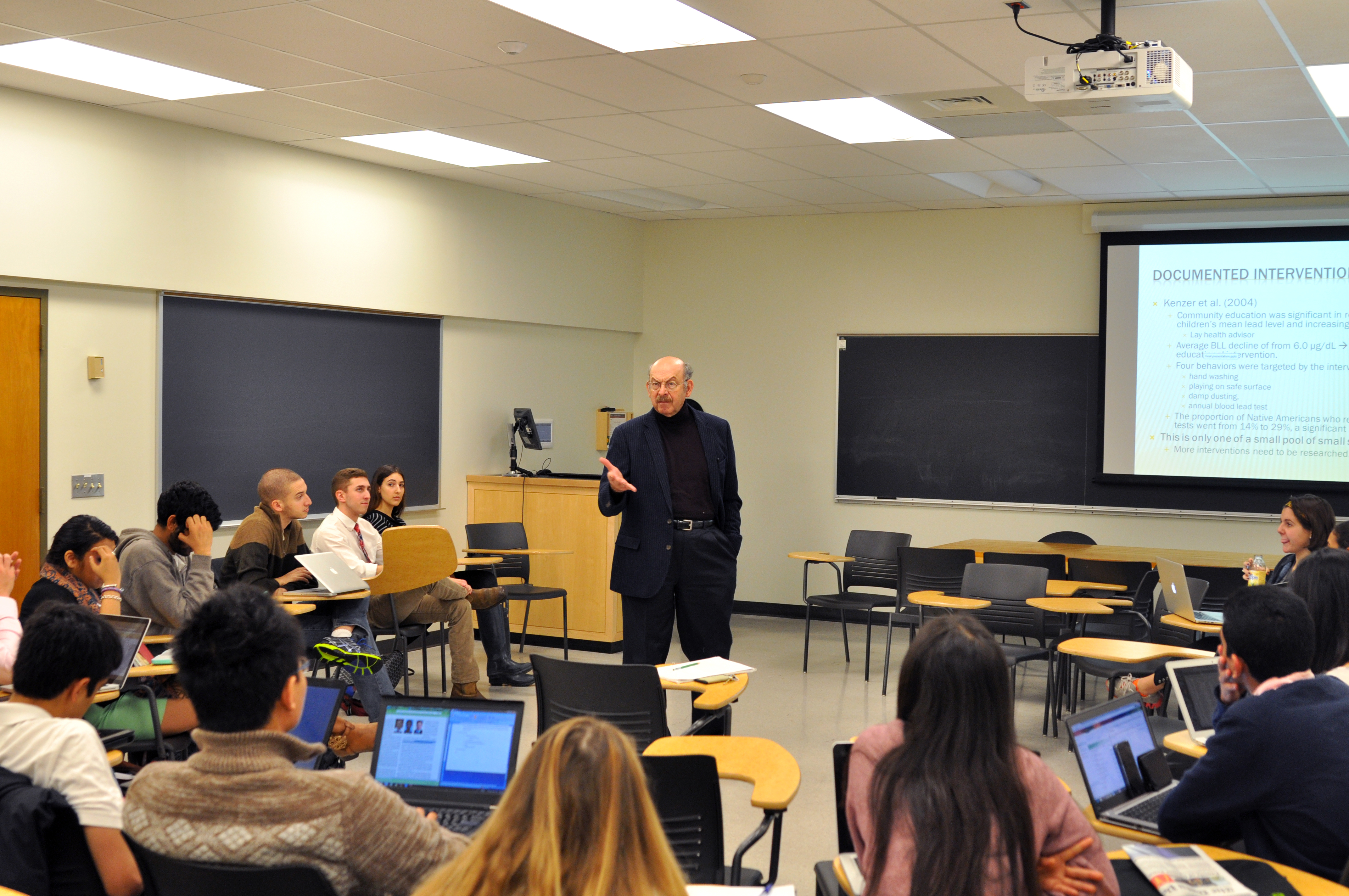 Contact the teacher of each course that you are considering to attend since different teachers have different opinions due to classroom-size constraints, etc. A few do approve of class auditing, where the only difference with enrolling would be that auditing does not result in a letter grade on your transcript.  
Yes, if you are an environmental studies major, on the paleobiology track or an honors earth science major on the environmental science or geology tracks. In the spring semester of your junior year you must enroll in ENVS/GEOL399. In your senior year, you must enroll in ENVS/GEOL498 a and b. This two-semester senior thesis seminar prepares you for your thesis and facilitates its completion, as well as readies you for the steps you will take after graduation. If you choose to complete the environmental science or geology tracks in the earth science major without honors, a thesis is not required.
The best way to get involved with ongoing research in the department is to take classes with professors whose research interests you, or talk to faculty in the department. They can point you towards professors or help you get their attention.  Also, please see our Undergraduate Research page.
Attend department seminars and events, join the Undergraduate Advisory Board (UAB), or look at our calendar to keep track of events.